Cattle prices are down and the herd is growing, so why is steak still so expensive?
Depending on where and when you shop for your prime cuts, you're probably paying between $30 and $60 a kilo — which can be pricey if you're hosting the barbecue.
But with a growing national herd and falling saleyard prices, it can be hard to reconcile paying this much for steak — especially when other beef options, such as mince and sausages, are getting cheaper.
So what's going on?
The prices of steak cuts, such as sirloin, Scotch, rib and eye fillet, and the prices of minced beef and sausages, all respond differently to changes in supply and demand.
And while the latest Consumer Price Index update shows inflation has slowed more than expected, it was still up 6 per cent over the past year.
The price of beef and veal, however, has fallen by 2 per cent in the last quarter, which means other factors are contributing to the high steak prices.
Supply chain bottlenecks 
Inflation, labour shortages and supply chain costs all play a role in the cost of a piece of meat.
After dropping significantly to around 25 million during the last drought, Australia's national cattle herd has recovered to roughly 28.5 million head — the highest level in almost a decade.
The increase in supply has seen the Eastern Young Cattle Indicator (EYCI), a rolling weekly sample of the price of young cattle across Queensland, New South Wales and Victoria, drop roughly 50 per cent since September last year.
This isn't necessarily the best measure, it's just one category of cattle on the market, however prices have been falling across the board.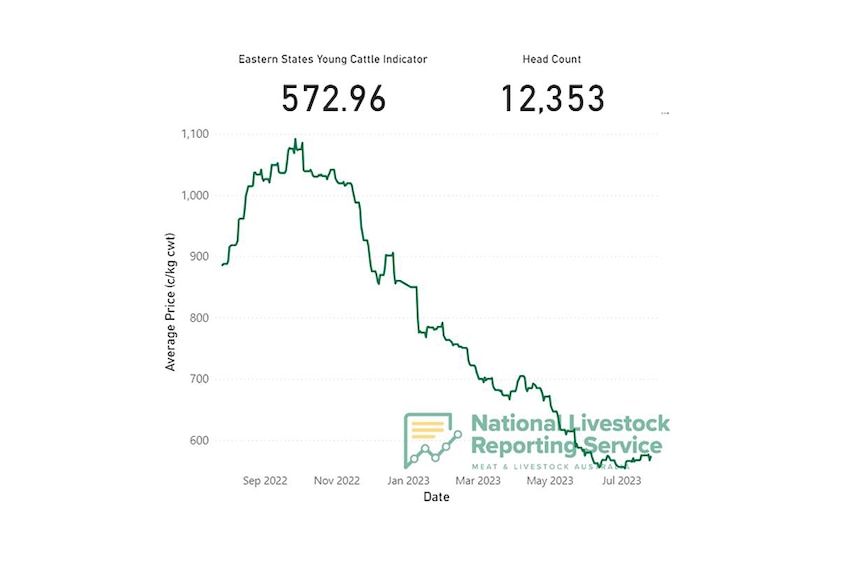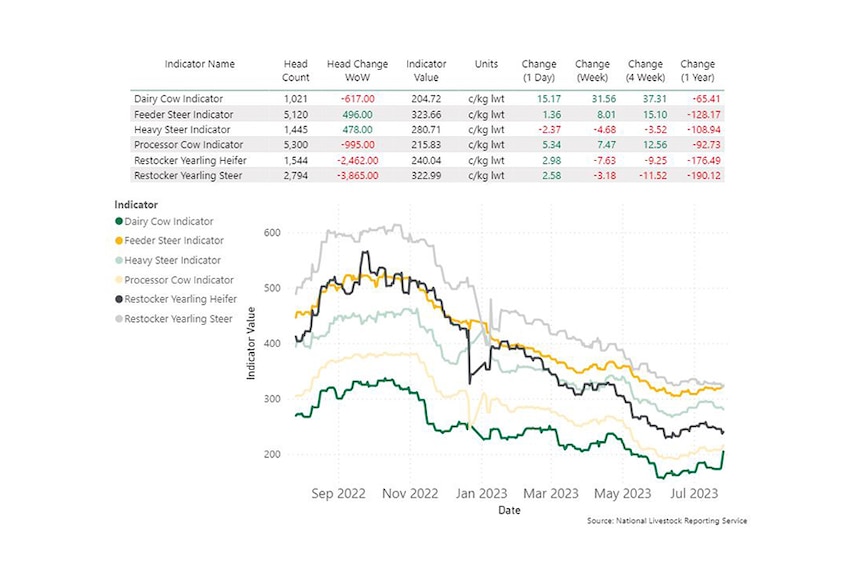 But while there is a greater supply of cattle, abattoirs haven't been able to keep up, according to Meat and Livestock Australia (MLA) general manager Jason Strong.
"On an annual basis in 2018 and 2019 we were slaughtering more than 8 million cattle and the last couple of years we were in the low 6 millions," he said.
"There's certainly some bottlenecks in the supply chain."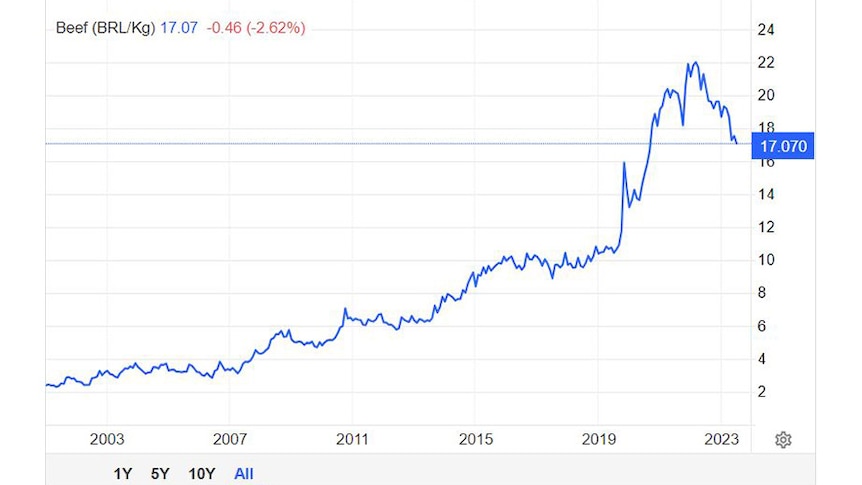 Fewer workers, less meat
Killing and cutting up cattle is not pleasant work, and it's hard — and with the national unemployment rate at a near 50-year low of 3.5 per cent, there are plenty of other jobs to choose from.
Abattoirs are major employers, especially in regional areas, but the industry also relies heavily on an overseas workforce, and since COVID, those workers have been hard to get.
"It's getting access to that additional workforce, which has been a real challenge," Mr Strong said.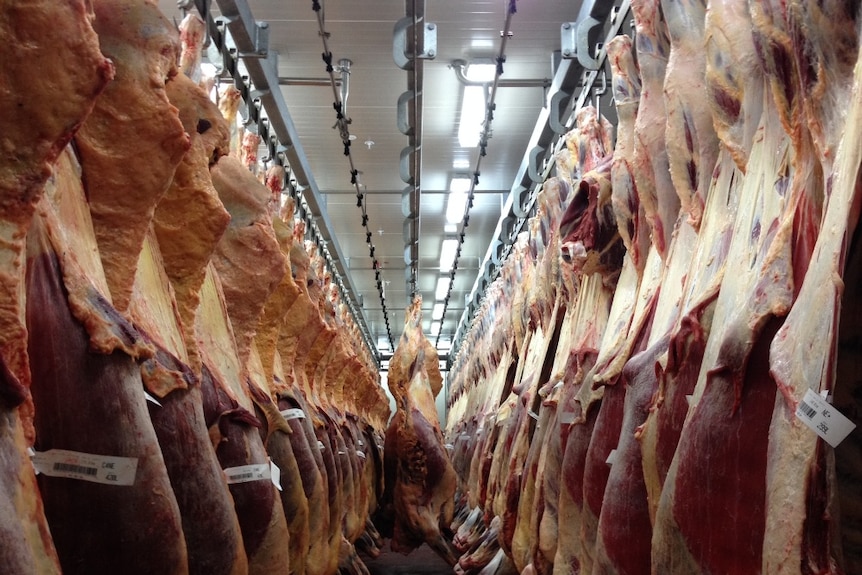 The labour shortage has also impacted on competition for cattle, which is usually split between feedlotters, restockers (people buying cattle) and processors or abattoirs.
With more cattle than they can manage, processors have been playing a reduced role in the cattle market, which has contributed to sustained higher prices.
"So you've got a squeeze going on in terms of not enough available for consumers, and therefore prices are holding pretty well," Global AgriTrends analyst Simon Quilty said.
At saleyards, young cattle are still being sold for around $5 a kilo, which is high relative to historic prices.
The other driver of red meat prices is inflation — the costs involved in producing beef, such as energy, wages, grain and fertilisers, have all increased significantly over recent years.
"Compared to six years ago, those input costs to run the abattoir, to run the supermarket and everything else associated, has almost doubled in that period," Mr Quilty said.
"That rising input costs throughout the supply chain has taken away a lot of the margin."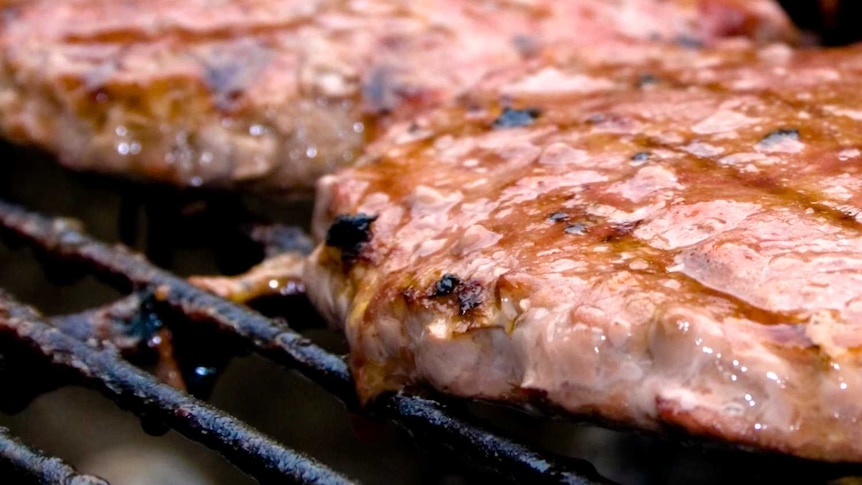 Less cutting, cheaper meat
Rib eye and sirloin might be beyond the budget for many families right now, but mince and sausages are still making it into the shopping trolley.
"We're seeing increased demand in what we call the grinding meat items … not just within Australia, but globally," Mr Quilty said.
Despite the higher price for steak, the price of ground meat products has fallen by 5 to 8 per cent, according to Mr Strong.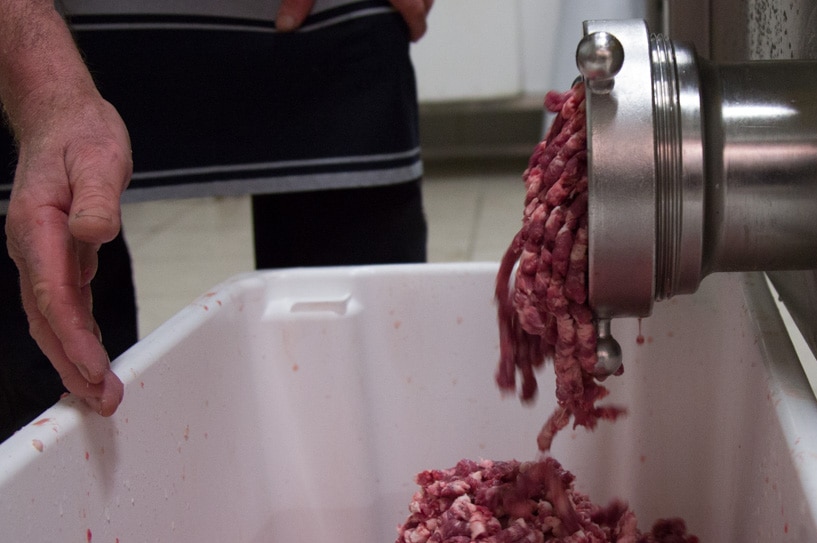 "Products like burgers, sausages and mince are cheap to make because they don't require as much labour," he said.
"If they take a cut of meat, and they further process it, they slice it, or they take a cut and turn it into two different items, which they package, that takes labour."
Deboning a carcass, and cutting out the meat that becomes steak requires extra work, making prime cuts more expensive.
And even with more cattle available, the competitive labour market makes that extra work more expensive for processors.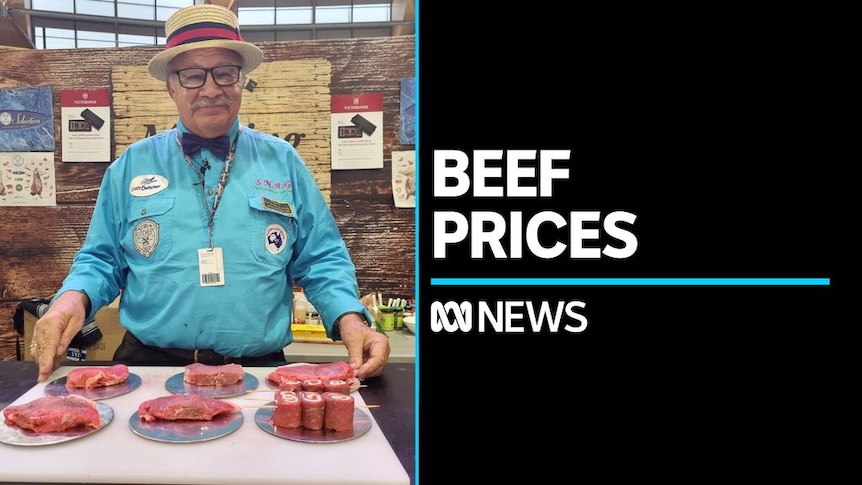 Mr Quilty says the state of the economy may dictate whether it'll be steak or mince on the menu in the months to come.
"If we fall into a recession, and things get more difficult, I think we're going to find that more … of the carcass will be dumbed down into grinding meat into mincemeat, because it's far more affordable for consumers," Mr Quilty said.
"If the economy recovers, and it's a soft landing in terms of recession, and we turn around quickly, then we can expect, I think, prices to remain where they are, but demand for that quality end of the market to improve."