U.S. sees beef, pork export boom
The United States shipped a record US$18.7 billion worth of pork and beef products around the world in 2021 and is on pace to exceed that total this year.
Beef exports have topped $1 billion in six of the seven months that data is available for this year. Total red meat exports in 2022 are forecast at $20 billion. Erin Borror, vice-president of economic analysis with the U.S. Meat Export Federation, said that is an astonishing accomplishment considering many Asian markets are still dealing with COVID restrictions.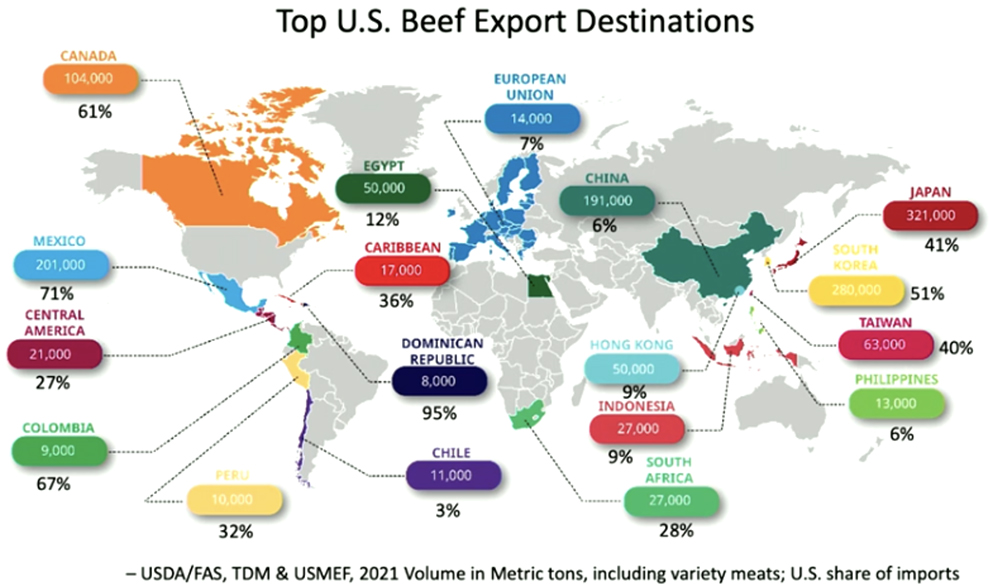 Click here to read full note: https://www.producer.com/news/u-s-sees-beef-pork-export-boom/