Taiwan: higher imports of Paraguayan meat are foreseen for this year
Trade with the Republic of China (Taiwan) is going through a good moment, especially for one of the country's star products, such as meat, since during the first month of this year 2023 it positioned itself as the third largest buyer of bovine protein.
But this Asian market also began to buy pork from this year, a desire of the pork complex that came true after a long process of adaptations to meet the required quality standards. Thus, 2023 becomes a promising year and the forecasts are that Taiwan will increase its imports of Paraguayan meat, as indicated by the Paraguayan ambassador to Taiwan, Carlos Fleitas.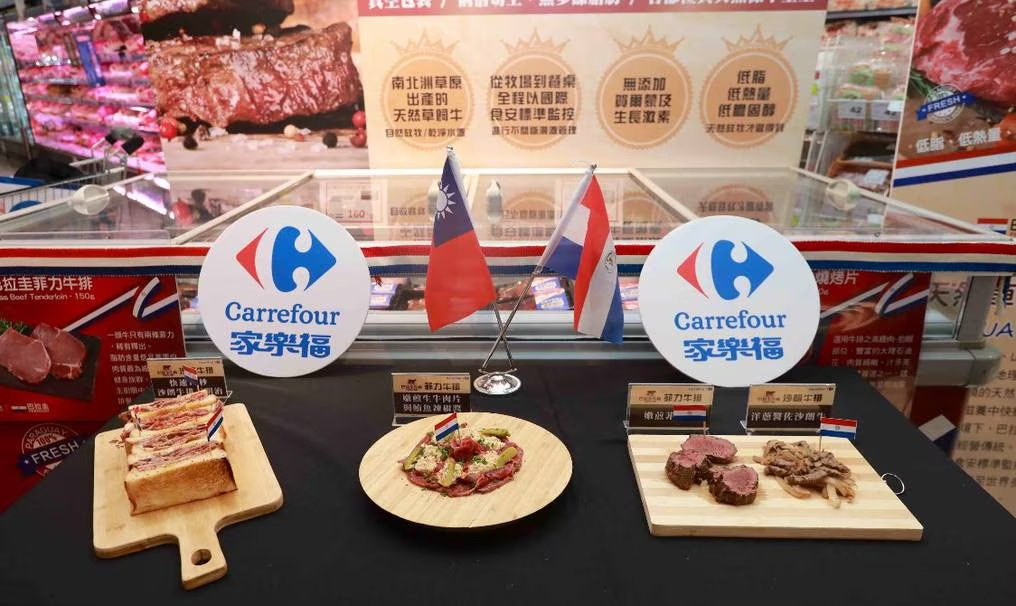 Click here to read full note: https://www.lanacion.com.py/negocios/2023/02/07/taiwan-preven-mayor-importacion-de-carne-paraguaya-para-este-ano/