SIA continues with the delivery and free application of SINIIGA authorized identifiers
Tlaxcala, Tlax, February 28, 2023 (Editorial). – The Ministry of Agricultural Promotion (SIA), through the Livestock Directorate, continues with the free delivery and placement of identifiers of the National System of Individual Identification of Livestock (Siniiga), contemplated within the subsidy of devices for cattle and sheep that it operates the Phytozoosanitary Health Program.
In the period from February 8 to 17 of this year, personnel from the Department of Animal Health of the SIA placed 163 identifiers on cattle and 777 on sheep in the municipalities of Huamantla, Terrenate, Hueyotlipan, Muñoz de Domingo Arenas and Atlangatepec, where 68 applications were authorized for the benefit of 22 producers and 42 producers.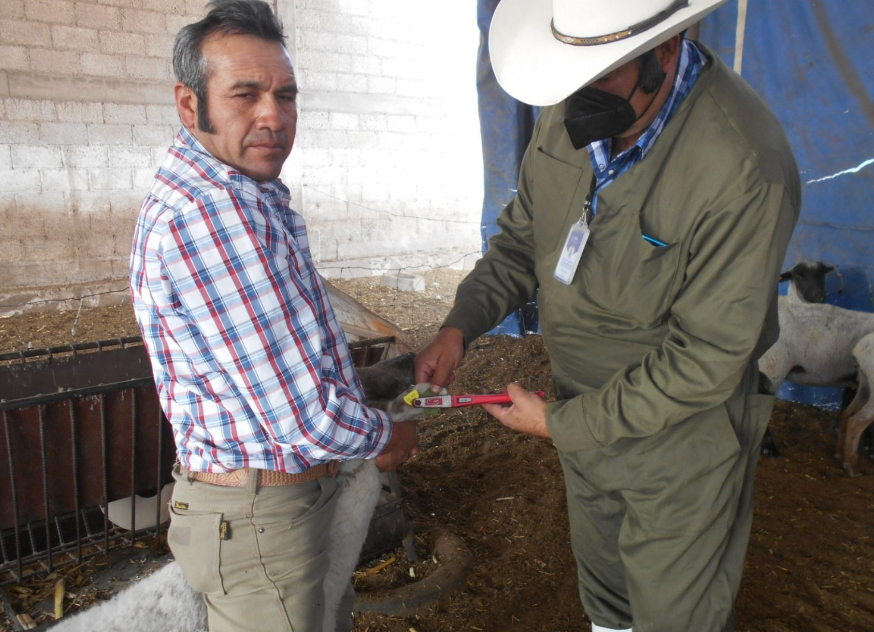 Click here to read full note: https://www.lineadecontraste.com/continua-sia-con-la-entrega-y-aplicacion-gratuita-de-identificadores-autorizados-siniiga/