Sharp drop in export values ​​of Argentine meat
The weighted average price of the five main products/destination was USD5 thousand per ton in November, with drops of 17% in relation to October and 24% year-on-year, leaving only USD500 above the minimum of the last six years. The volumes shipped are maintained. What happened in the main destinations.
In November, Argentine beef exports totaled 75,000 tons of carcass equivalent (tec), 1,500 less than in October, whose number was revised up by just over a thousand tec, and 12,000 more than a year ago.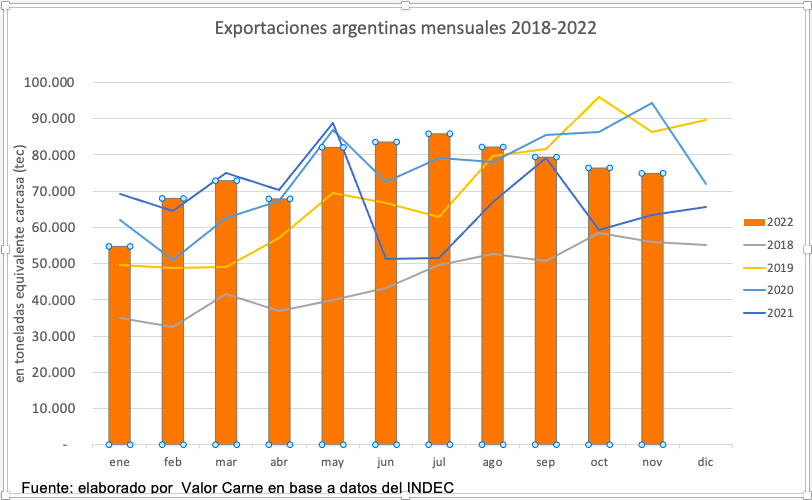 Click here to read full note: https://www.valorcarne.com.ar/fuerte-caida-de-los-valores-de-exportacion-de-la-carne-argentina/