Mexico increases purchases of meat and cereals from Brazilian producers
During January-August 2022, shipments of agricultural products from Brazil to Mexico have taken off. Only the value of rice and poultry imports have shot up 210% and 64% year-on-year, respectively.
The facilities for foreign trade, as part of the Pacic ( Package Against Inflation and Scarcity ) have coincided with an increase in the value of agricultural imports arriving in Mexico from the South American giant Brazil.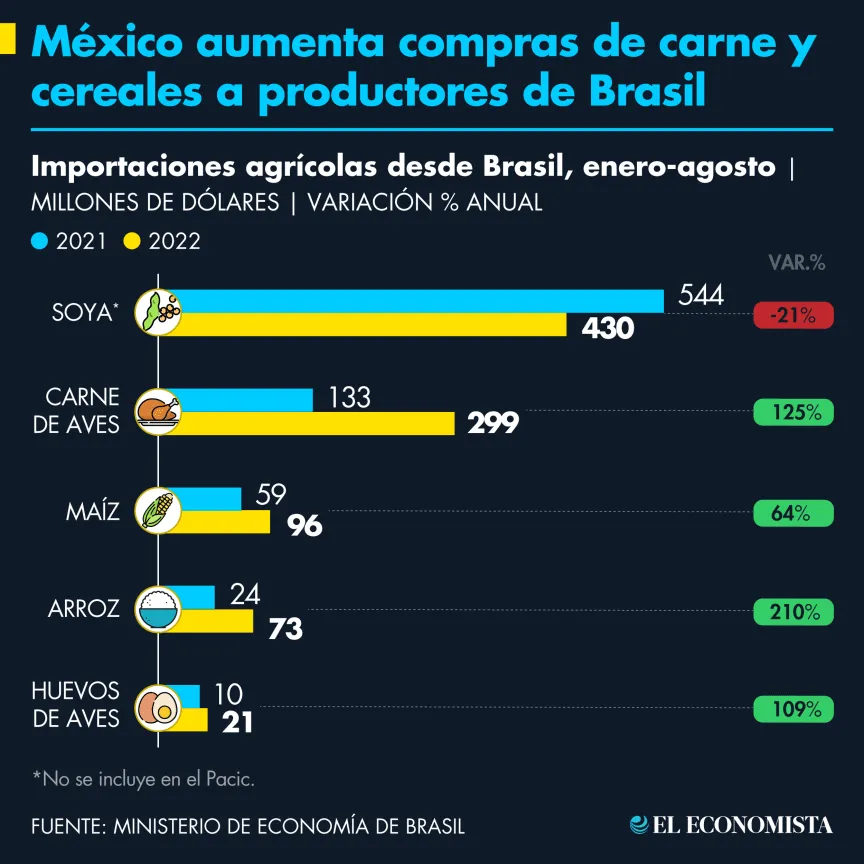 Click here to read full note: https://www.eleconomista.com.mx/empresas/Mexico-aumenta-compras-de-carne-y-cereales-a-productores-de-Brasil-20220929-0032.html