Meat prices fall for the sixth consecutive month
The FAO Food Price Index is a measure of the monthly variation in international prices for a basket of food products. Although the FAO Food Price Index continued to fall in December, it increased markedly from the previous year.
More specifically, the FAO Meat Price Index stood at an average of 113.8 points in December, which is 1.4 points (1.2%) less than in November, constituting the sixth decrease consecutive month, but remained 2.8 points (2.5%) above its level a year ago.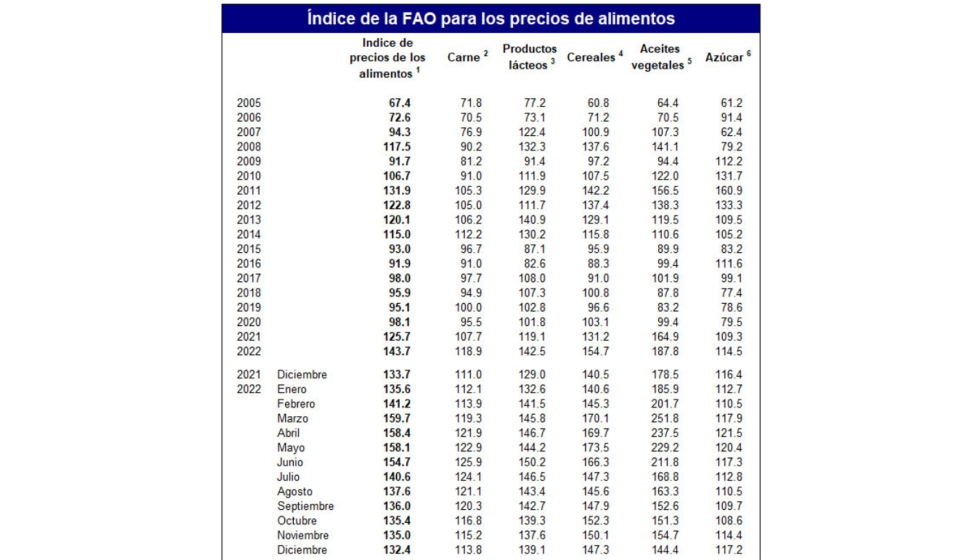 Click here to read full note: https://www.interempresas.net/Industria-Carnica/Articulos/463241-Los-precios-de-la-carne-caen-por-sexto-mes-consecutivo.html