Meat exports in the first half of the year
A report from the Rosario Stock Exchange (BCR) reflected the behavior recorded by exports of different Argentine meats during the first half of this year.
With regard to beef exports, which will continue to be restricted until December 31, 2023 with the prohibition of marketing the 7 popular cuts to the world, revenues of 1,750 million dollars were generated in the first six months of the year . This result was benefited by the increase in the international price of meat, with a rise of 38%.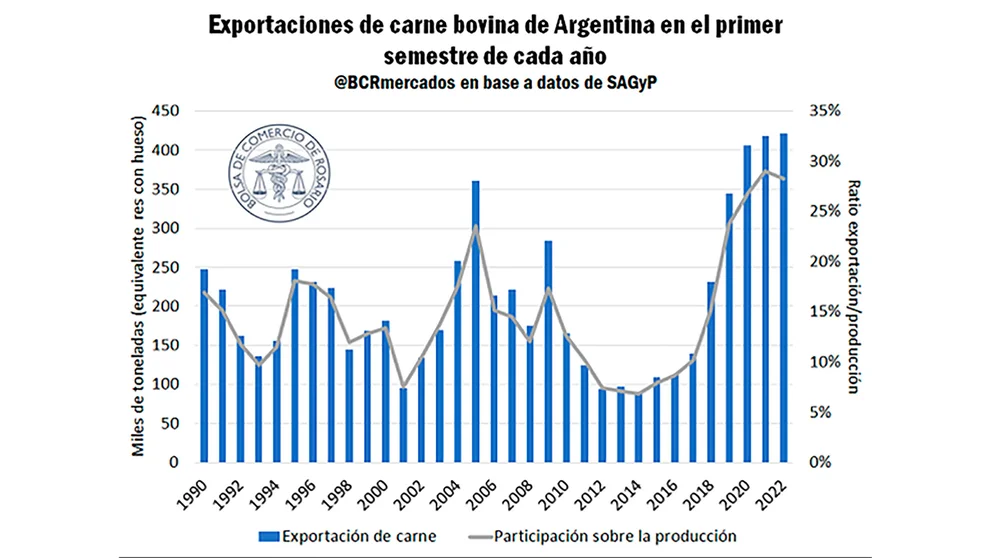 Click here to read full note: https://www.infobae.com/economia/campo/2022/08/30/vacuna-porcina-y-aviar-como-les-fue-a-las-exportaciones-de-carne-en-la-primera-mitad-del-ano/