Cattle slaughter between January and July fell about 7%
The slaughter of bovine cattle up to July of this year is still lower compared to the same period of the previous year according to DANE statistics. So far this year the number of animals has fallen by around 7%. On the other hand, the slaughter of buffalo continues to have better performance.
The latest data shows a monthly slaughter in July of 259,003 cattle and 28,11 buffalo, totaling 261,814 specimens. Adding with the previous six months, the total for 2022 is 1,773,311 head, of which 1,752,913 correspond to cattle and 20,398 to buffalo.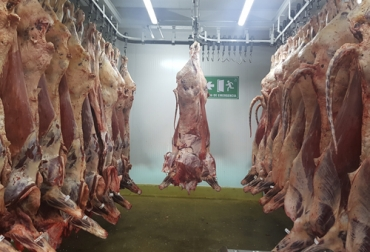 Click here to read full note: https://www.contextoganadero.com/economia/sacrificio-de-bovinos-entre-enero-y-julio-cayo-cerca-de-7