Algeria, the next market to be opened for Colombian meat
Algeria is in desperate need of Colombian meat for the Ramadan season and that would speed up the export process, said Augusto Beltrán Segrera, technical secretary of the Stabilization Fund for the Promotion of the Export of meat, milk and its derivatives (FEP) .
The idea is that this country could buy up to 5,000 tons of meat a year, which would make it one of the five largest markets in Colombia. Ramadan is the Muslim holiday in which they cannot eat anything while the sun is shining , so they get up early to be able to eat and then fast for the rest of the day until the sun goes down.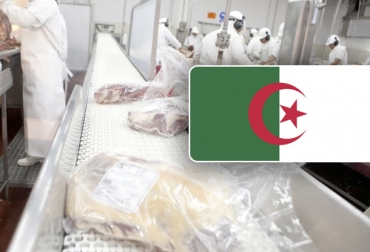 Click here to read full note: https://www.contextoganadero.com/economia/argelia-proximo-mercado-por-abrirse-para-la-carne-colombiana