Agri-food export achieves record
From January to August of this year, Mexico's agri-food exports increased 15.5 percent annually, setting a record value and occupying second place among the main sources of foreign exchange.
Information from Inegi, Banco de México and the Agrifood and Fisheries Information Service (SIAP) reveals that in the first eight months of 2022, the value of agrifood exports amounted to 34 thousand 123 million dollars , only below the flows of family remittances for 37 thousand 934 million .
Income from the export of agricultural and agro-industrial merchandise also exceeds oil exports of 27 thousand 737 million dollars and the resources that enter through foreign tourism with 18 thousand 698 millionin the referred period.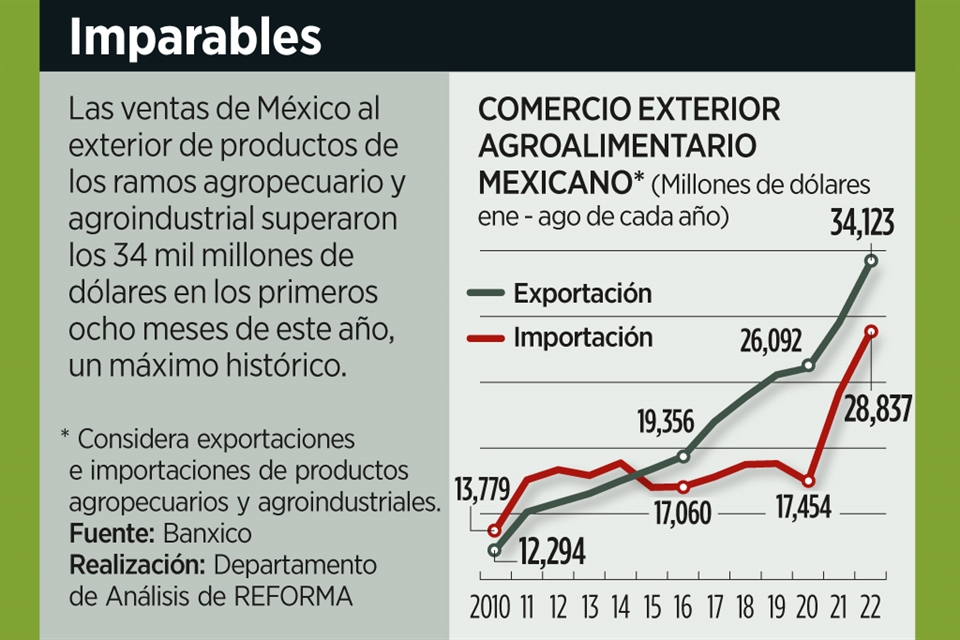 Click here to read full note: https://www.reforma.com/aplicacioneslibre/preacceso/articulo/default.aspx?__rval=1&urlredirect=/logra-record-la-exportacion-agroalimentaria/ar2489627