2023 Cattle and hog sector outlook
The three major trends to monitor for cattle and hog operations include:
Contracting North American cattle herd
Feed costs
Global red meat demand amidst an economic slowdown
Prices continue the last two years' growth trend for cattle and hogs. In Alberta and Ontario, steer prices will climb above the average 2022 price and above their five-year averages, which they've lagged recently (Table 1). Ontario and Manitoba hogs are expected to hover close to the YoY and five-year average prices.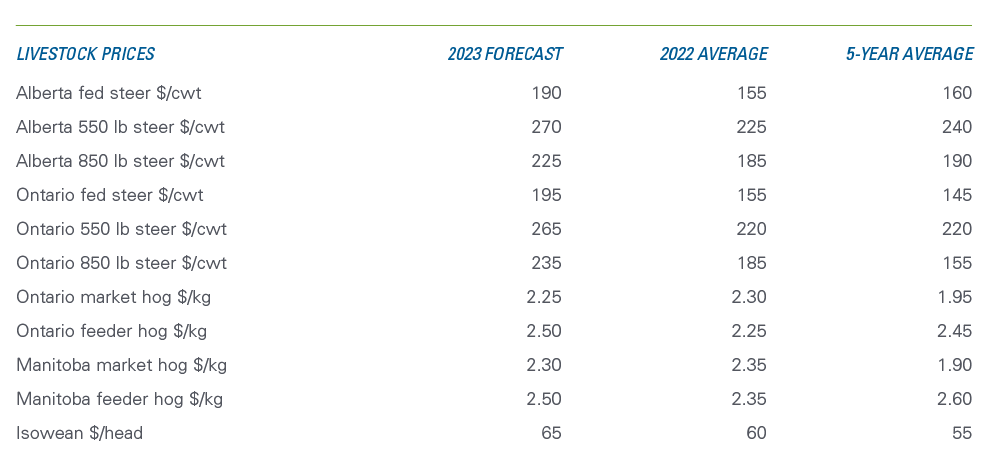 Click here to read full note: https://www.fcc-fac.ca/en/knowledge/economics/2023-cattle-hog-outlook.html